Tallmadge

High School




Class Of 1989


Our 30th High School Reunion
is Next Year!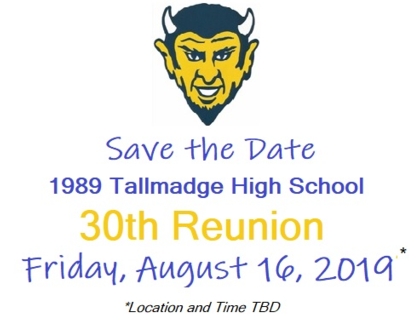 If you have any questions regarding the 1989 THS 30th Reunion,
please contact Lynn (Wideman) Eastep at lynneastep@gmail.com.
If you have photos from the 20th reunion, please forward them to:

kcargill@neo.rr.com

(**THS Reunion Photos** in the subject line)
Classmates: Since so much information is now available via Facebook, Twitter, etc., please confirm your wishes for information access via your profile manager.